BONDED BROADBAND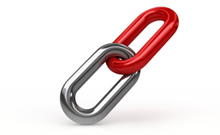 Increase bandwidth, and enhance reliability with Creative Communication's Bonded Broadband solutions.
Creative Communication's bonded broadband solutions allow customers to bond multiple circuits in to a single virtual circuit using a wide range of access technology including; DSL and FTTC broadband. Our Bonded Broadband service provides potential speeds of up to 1Gbps.
Creative Bonded Broadband also provides ISP independent bonding allowing customers to use broadband connections from multiple ISP's bonded in to a single circuit.
Features and Benefits
Improve bandwidth and throughput
Reduce telecommunications costs
Leased line performance
Ultra reliability with 99.95% uptime SLA
Low Latency Connectivity
VPN and VOIP compatible.
Please contact one of our dedicated account managers for further advice and information on +84 (8) 39104703 or by fax to +84 (8) 39104702 or by email to sales@supernet.vn